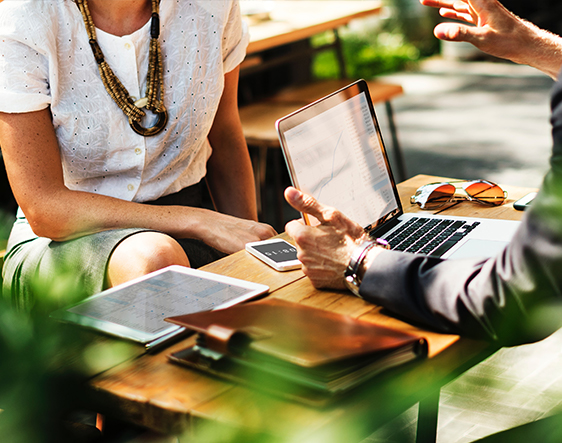 HOW DO YOU QUANTIFY THE COST OF A BAD HIRE? IS IT JUST THE ONBOARDING COST? SOMETHING WHICH RECRUITER JÖRGEN SUNDBERG, PUT AT $240,000. IS IT THE LOST POTENTIAL THAT THE EMPLOYEE DIDN'T BRING TO YOUR BUSINESS? OR SHOULD YOU ALSO FACTOR IN THE KNOCK-ON EFFECT? THE PROBABLE REPERCUSSIONS FOR EXISTING STAFF AND THE LOSS OF TALENT THE BAD HIRE MAY ENGENDER. RECRUITMENT HAS ALWAYS BEEN A PRECARIOUS BUSINESS. EMPLOYERS HAVE DONE WHAT THEY CAN TO MINIMISE THE RISK – DETAILED APPLICATION FORMS, MULTI-TIERED INTERVIEWS, PSYCHOMETRIC TESTING. BUT THE PROBLEM WITH THESE METHODS IS THAT THEY INEVITABLY INVOLVE PERSONAL BIAS. EVERY QUESTION THE RECRUITER ASKS THE POTENTIAL HIRE WILL CARRY THE BIAS OF THE CANDIDATE'S PERCEPTIONS – HOW THEY VIEW THEMSELVES, HOW THEY FEEL AT THAT PARTICULAR MOMENT IN TIME, AND HOW THEY WANT TO BE PERCEIVED IN THE INTERVIEW SCENARIO. 
The limitations of the standard recruitment process not only means that bad hires are made, but that would-be outstanding hires can be overlooked. Nerves can get the better of anyone. So, how can you by-pass this problem? How can employers see beyond the front and gain the necessary insights they need to make informed decisions, and hire not only the qualifications that their company needs, but the person most likely to bring real value to their business? 360° personality modelling, access to different data sets and machine learning could hold the potential. 
How 360° personality modelling and machine learning can improve recruitment success
The issue that has always frustrated recruiters is, how do you understand the true nature of a person? Not just their work experience and qualifications, but how they function. Their work ethic. How they respond under pressure. And, importantly, the way they interact with other people. This has never been easy. And has become increasingly difficult at a time of virtual recruitment. 
The answer isn't a simple one, but it lies in looking beyond the individual. Sourcing information from a whole network of people, gathered over a period of time. Removing the potential for self-bias and managerial bias – we've all encountered references issued by friends, or those with a personal antipathy for the candidate. Instead garnering a fuller, deeper insight. All of which sounds time consuming and costly at best, impossible to orchestrate at worst. 
But by leveraging software engineering, artificial intelligence (AI)/machine learning (ML) and behavioural psychology, as well as knowledge of the best recruitment practices, there is the real potential to gain verifiable insights into how potential hires work, and what makes them tick. 
How does the technology work?
The current method of personality testing relies upon subjective and contested methods, often using tick-boxes, multiple choice, and occasionally the more creative [and questionable] approaches – drawing pictures, or ink-blot testing. Combining Behavioural Psychology and AI, computer adaptive testing (CAT) delivers personalised, reactive personality tests which algorithmically adapt according to the responses received. AI/ML is often used to infer implicit things about people, and this can mislead users. We all know of a certain Game of Thrones test whose goal was to predict voting trends. innerworks use AI to infer things that are explicitly useful to all involved, for example: it can help identify when results are being manipulated, shorten the length of questionnaires or correlate results with wellbeing.
And then you can add in software engineering, which allows for the anonymous crowdsourcing of opinions. Taking in long-term observations of a network of people around an individual candidate provides a 360° picture. Removing the potential skew of recent managerial process disputes, and the discombobulation of a poor pre-interview journey – the emergency trip to the vet, the spilled coffee and outfit change, the horrendous traffic or late bus, all of which can impact on personal interview performance. Instead, you get depth and quality of observation, and an understanding of what people really think about any given candidate. 
The potential value in change
At the moment, 88% of Fortune 500 companies invest in the Myers Briggs test, the leading personality-type indicator test devised to identify a person's personality type, strengths, and preferences. It is now an industry standard component of a large corporate's hiring process, thanks in part to the growth of remote working practices. And investment in this area is continuing to grow as unthinkable resources are being ploughed into the attempted automation of the assessment process. The problem being that algorithmic solutions are still typically over-dependent on CV and job description data and struggling to incorporate character assessments into the model. With 360° personality modelling and CAT testing, employers can reduce the risk of poor hiring decisions, as well as the ongoing expense associated with current testing methodologies.
A two-way channel
Of course, the flipside of that scenario is that applicants have the ability to gain insights into potential employers too. What is the team I'm joining really like? Is it likely to be a good fit for me? With an active and open exchange of data, time can be saved by all parties as inappropriate applications can also be reduced. Making a bad hire isn't merely down to poor candidate choice and subjective presentation, it can also be due to a business being unable to provide the conditions and support needed by a particular employee. 
The future of effective employee recruitment and employee personality testing
The Covid-19 pandemic has expedited the development and uptake of multiple workplace technologies. As well as new remote recruitment processes, we've seen the unfortunate trend of using surveillance technology to analyse remote employees – from simply using the webcam to check if employees are at their desk, to facial recognition technology to assess workers' concentration levels. We have to be prepared for the fact that despite the invasion of personal privacy these technologies propagate, they are here to stay. But it's not all bad news. If the products are designed for them, and the data owned by them, behavioural analysis technology can be used to greatly improve the wellbeing and productivity of employees. And this can be as beneficial for employees as it can for businesses. 
The future of recruitment has the potential to be vastly different to the established landscape. With the right technology applied in the right places, bad hires could become a thing of the past. The fact that Consultant and Recruitment firms are partnering with businesses- such as ours- to benefit from new technology shows there are key players in the market who are ready to adapt to a big-data driven, but privacy-centric approach.
Original publication in The HR Director: https://www.thehrdirector.com/features/future-of-hr/360-personality-modelling-ai-can-improve-recruitment-success/